How to personalize the new E-mail notification options
If you have Outlook configured to automatically check for new e-mails at predefined intervals, you will probably want to be notified when a new e-mail has arrived.
Outlook provides a number of options for notifying you when new e-mails arrive in your Inbox and to personalize these options follow these steps:
1. On the File tab, select the Options button: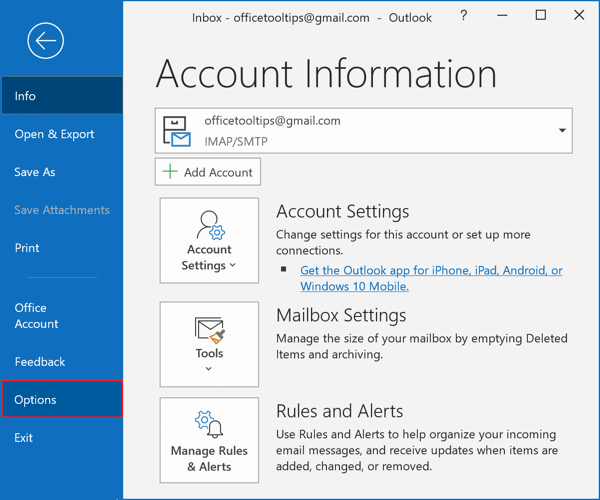 2. In the Outlook Options dialog box, on the Mail tab, under Message arrival, personalize your e-mail notification options by changing the options in the section entitled When new messages arrive: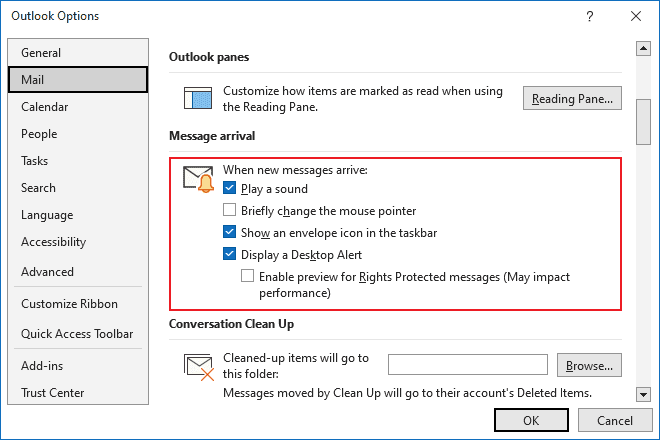 See also this tip in French: Comment configurer les paramètres de notification pour des nouveaux courriels.