Change the semicolon to a comma or vice versa
This tip is about changing number separators in your system that are used in Excel by default - semicolon to comma, comma to semicolon, comma to point, etc.
If you need to change the separator in Excel without changing system options, please see Change the decimal point to a comma or vice versa.
To change system settings, do the following:
1. Open Control Panel.
2. In the Control Panel choose Change date, time, or number formats: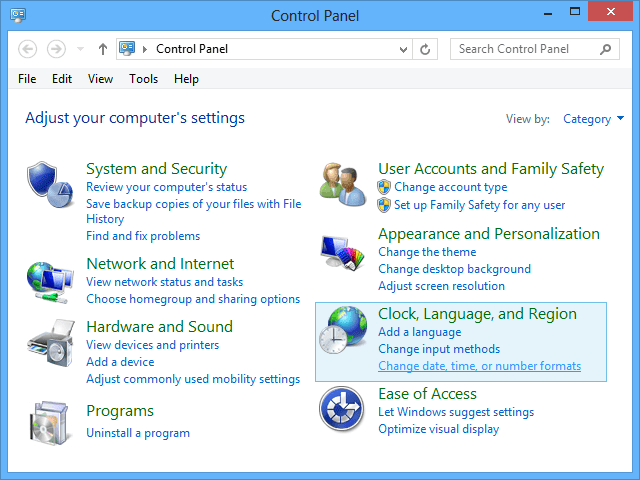 3. In the Region dialog box, choose Additional settings...: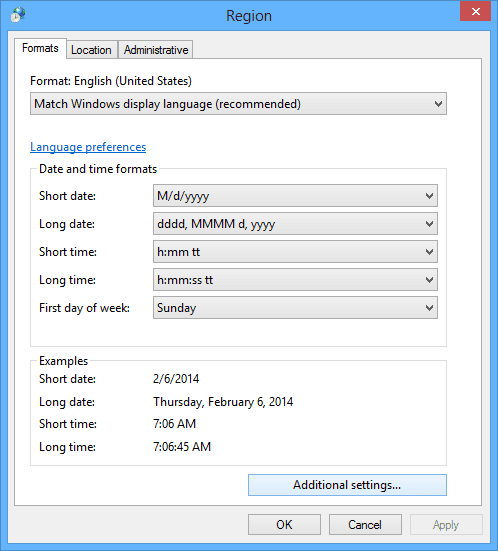 4. In the Customize Format dialog box, choose appropriate List separator: