How to modify default mail client in Windows 8
Windows 8 setups new Mail app as the default e-mail client. It can be annoying to click an e-mail (MAILTO) link on the webpage and to bounce into the new UI. Here is how to change the default e-mail client to a different desktop e-mail program like Outlook.
1. Open the Control Panel (for more details see How to open Control Panel in Windows 8).
2. In the Control Panel dialog box, in the Search Control Panel textbox, enter Default and choose Default Programs: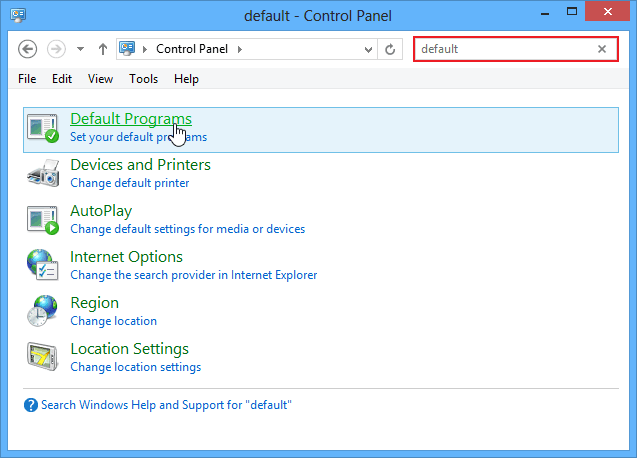 3. On the next screen, click Associate a File Type or Protocol with a program link: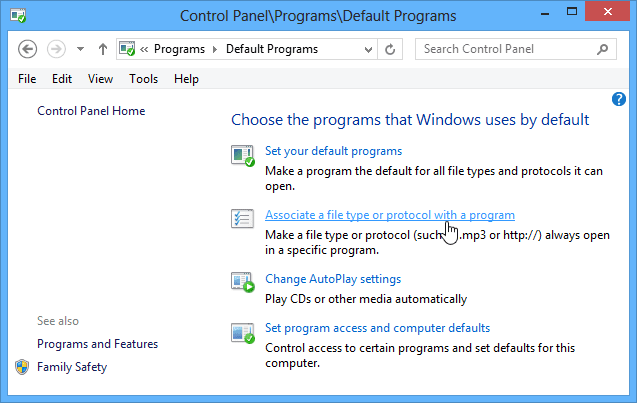 4. On the Associate a file type or protocol with a specific program screen, scroll down the list until you find Protocols: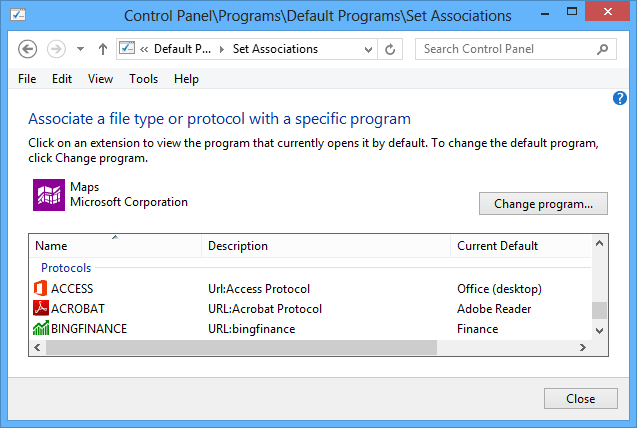 5. Under Protocols, choose MAILTO and then double-click it: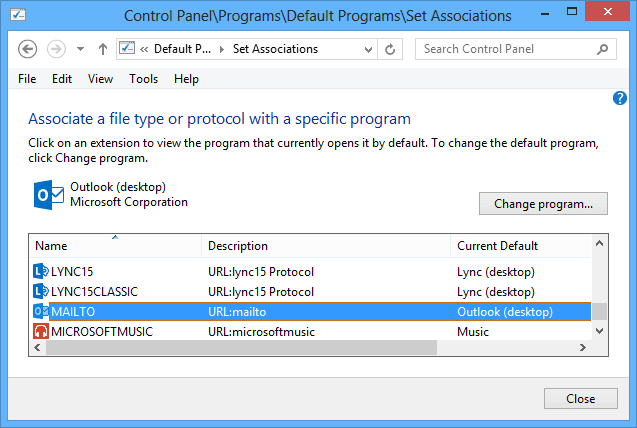 6. Choose the client you prefer: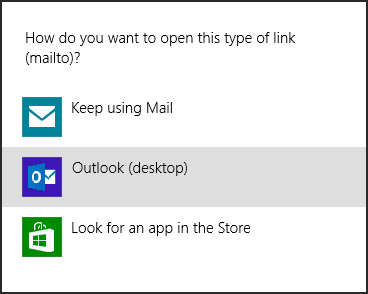 7. Click Close.